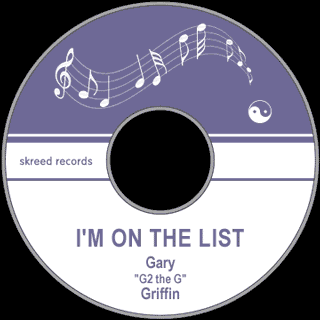 - - - - - - - - - -
I'm on the list #7
A gazpacho of musical facts, rumors, rants and minutiae with a pinch of humor, best served cold.
- - - - - - - - - -
by Gary "G2 the G" Griffin



Austin City has Limits


Date: March 14, '04
Location: Baby Acapulco 's patio, Austin , Texas
Beverage: 2 to 3 Swirl Margaritas
Writer's Mental State : Slightly toasted, but lucid

ELLO DEAR READER... Having blown into the "Music Capital of the World" to witness the nuptials of one of my best friends at The Broken Spoke on Monday (the Ides of March!!) and see many of my friends from my 12 year sentence in this Burg, I'm sitting down for a couple of cocktails at one of our fave watering holes and listening to some old cat singing like a Cat Stevens clone. All in the space of five minutes, I fall in love with this town--and remember why I left in 1996.
Austin is an incredible city. When I moved here in 1984, a house could be rented for under $500.00 a month that was within a 5 minute walk from Town Lake (actually a river, but that's just one of the many contradictions about this place), and you could see nothing but blue skies and some construction cranes. In Ought 4, the cheap housing is gone, as well as many of the coolest music venues on earth (Liberty Lunch and Electric Lounge, R.I.P.). A distinctly L.A.-like haze of pollution arrives every day and coupled with the always-present humidity, makes for a bad-breathing time of it. Oops, I guess the 'ritas are working on me still, because this is supposed to be a MUSIC COLUMN you goober!!!
What about the music? I had read online in the Austin Chronicle that "Live music is back on 6th Street !" 6th Street is a 10 block stretch filled with many clubs, and you could always walk and see just about any style of music being played 7 nights a week. So we took a nostalgic stroll on Saturday night. Not only is live music NOT back, the only thing worth stopping and hearing was a cover band (average age: 45 ) tearing through "Voodoo Chile-Slight Return" and looking pretty bored with the whole thing. The cheap alternative of a DJ playing Outkast and the lure of $2.00 Long Island Iced Teas (Good Lord!) was all the rage. And despite the fact that the SXSW Music festival was 4 days away, a first-time visitor would conclude that the title of "Music Capital of the World" might be, uh, BULL!!!
I'm in danger here of falling into the " Listen to me, sonny, and I'll tell you how it was in the good old days" rant, so I'm gonna head myself off at the pass. Change is good, and everything always changes. I am not gonna say if it's for the better or not, because if I was still living in Austin I would probably find plenty of music to be passionate about. I was going to do a major slice-and-dice on the SXSW festival as well, but what would it prove? Anybody can do that, it's easy. It's looking like it's going to collapse under its own weight pretty soon anyway, judging from the number of non/anti SXSW flyers and shows being sponsored around town. I'll do an obituary when the time comes.
The wedding at the Spoke was tremendous, a 500-strong party that I'll remember for quite some time. Great music, good food, and seeing lots of my friends. Now I'm back home in Alexandria , Virginia with a host of great Austin memories to add to my collection. But I'm not packing my bags anytime soon. It's a great place to visit, but the humidity alone will keep me from changing my address. Oh yeah, how about some music talk in this column? Sorry, those darn 'ritas......
What is on my stereo these days? A mix of the new and the old: Jet, Amy Winehouse, the new Eric Clapton, and the reissues of the 70's Fleetwood Mac trilogy (Self-titled, Rumours and Tusk). And my wife is a Joss Stone fan, so I get to be one by osmosis. It's good to remember the past, but you gotta live in the now or you'll be a candidate for the South Beach Prozac Diet. Thanks for listening...
Up next time: the long-promised Detroit Cobras story. Now, somebody pass the salt and lime...

G2 the G