Tender Loving Care
This text will be replaced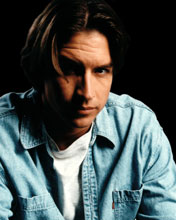 TENDER LOVING CARE is a provocative, psychological thriller based on a novel by Andrew Neiderman (Devil's Advocate), unveiling the desperate triangle of power, lust, and deception formed by a beautiful, tragic patient, her dangerous husband, and the enigmatic, seductive psychotherapist who suddenly enters their lives.
Michael Overton (Michael Esposito) and his wife Allison (Marie Caldare) are a couple who have been traumatized by the death of their daughter in a car accident. Allison has been especially affected, as she has been unable to even acknowledge that her daughter has died. She lives in a trance-like state and is unable to perform normal adult functions. At the recommendation of Dr. Turner, their psychiatrist, Michael hires a nurse, Katherine Randolph (Beth Tegarden), whose unorthodox methods cause tensions to arise in the Overton home.
Director's cut of groundbreaking interactive DVD, winner of the following prestigious awards:
European DVD Summit: Most Creative Use of DVD Technology
Interactive Digital Media Association: Best DVD
DVD Pro Conference 1998: Best Hybrid DVD
DVD Pro Conference 1999: Creative Excellence in DVD Technology
TENDER LOVING CARE interactive is available on DVD-Video disc at our online store and will soon be available for digital download as a non-interactive linear movie.